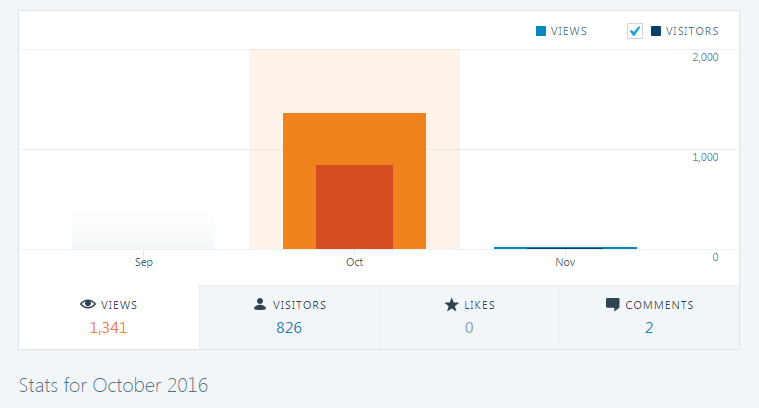 Summary:
October was this site's first full month of operation.
I think the stats for September have disappeared – I think I enabled the stats on WordPress a few days later, so as far as I know this is just October's data. I've tried to minimise looking at the site as a 'visitor', which would artificially inflate the stats.
In October the site got more than 1,300 page views from more than 800 visitors.
Posts:
The most popular posts were:
Remember, you can follow R for Journalists on social media: